Wishlist Wednesday
is a book blog hop hosted by Dani at Pen to Paper Blog where we will post about one book per week that has been on our wish-list for some time, or just added (it's entirely up to you), that we can't wait to get off the wish-list and onto our wonderful shelves.
The Merciless
by Danielle Vega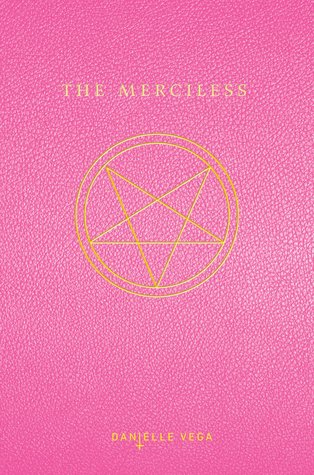 Release Date
:
June 12th 2014
Publisher: Razorbill
Format: Hardcover
Pages: 279
Genre: Young Adult – Mystery, Horror
Author: Website | Twitter | Goodreads
Buy it: Amazon | The Book Depository
Add it: Goodreads
Forgive us, Father, for we have sinned
Brooklyn Stevens sits in a pool of her own blood, tied up and gagged. No one outside of these dank basement walls knows she's here. No one can hear her scream.
Sofia Flores knows she shouldn't have gotten involved. When she befriended Riley, Grace, and Alexis on her first day at school, she admired them, with their perfect hair and their good-girl ways. They said they wanted to save Brooklyn. They wanted to help her. Sofia didn't realize they believed Brooklyn was possessed.
Now, Riley and the girls are performing an exorcism on Brooklyn—but their idea of an exorcism is closer to torture than salvation. All Sofia wants is to get out of this house. But there is no way out. Sofia can't go against the other girls . . . unless she wants to be next. . . .
In this chilling debut, Danielle Vega delivers blood-curdling suspense and terror on every page. By the shockingly twisted end, readers will be faced with the most haunting question of all: Is there evil in all of us?
There are a few reasons that I want to read this book but I'll just name a couple. First off, the cover. This book is made without a dust jacket, which I love and its pink, look at my blog, I don't think an explanation is needed there. Second, I have heard great things about this book. Mostly that it is way creepier than people thought it was going to be. This sounds pretty awesome just because I already think it's going to be super creepy because of the synopsis already sounds super creepy! I like watching horror movies but horror books are even better for me! I really need to get my hands on this book.
Have you read this book yet? What are your thoughts on it?