This is where I show everything I that I bought, borrowed, or just added to my bookshelf over the past week. I throw together Showcase Sunday and Stacking the Shelves in one post. I also include a wrap-up of everything that was posted to the blog this past week.
Showcase Sunday
is hosted by Vicky at Books, Biscuits, and Tea. For more information about how this feature works and how to join in, click here.
Stacking the Shelves
is hosted by Tynga's Team at Tynga's Reviews. For more information about how this feature works and how to join in, click here.
For a pre-Mother's Day gift to myself I decided to make the trip up to Ollie's. I hadn't been up there in a while and they were having a sale on Penguin young adult books. They were all $1.99. The rest were either $3.99 or $2.99. Which is still a great price!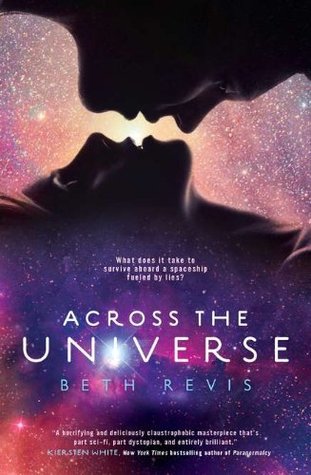 Zoe Letting Go
by Nora Price
The Friday Society
by Adrienne Kress
Across The Universe (Across the Universe, #1)
by Beth Revis
Chopsticks
by Jessica Anthony & Rodrigo Corral
Dracula
by Bran Stoker (Pop-Up book)
Charlie and the Chocolate Factory
by Roald Dahl (Pop-Up book)
I previously rented Chopsticks from the library and I have already "read" it. I use the term read lightly because it is just a book of pictures that tells a story. There are no words and the ending is pretty much up to the reader on what they think happened. I enjoyed it and figured for $2 I might as well pick it up. The two pop-up books are so freaking awesome. They are super elaborate and I can't wait to show my kids. Especially the Roald Dahl one. I really hope they plan on releasing more of those because I want them all!
I haven't rented anything from the library in a while but I decided to get a couple review books that had already been released for the #AYearathon read-a-thon over on "booktube". I actually wasn't able to get them until Saturday though so I doubt I will be able to finish both of them before the read-a-thon is over. I skimmed the shelves and picked up a couple more books that I have for review that have already been released. Hopefully I will get to them before the end of the month.
Not a Drop to Drink (Not a Drop to Drink, #1)
by Mindy McGinnis
(I have the sequel to this one for review)
Undercurrent
by Paul Blackwell
The Sweetest Dark (The Sweetest Dark, #1)
by Shana Abe
The Deepest Night (The Sweetest Dark, #2)
by Shana Abe
None! I have been sticking to my goal of not requesting anything!!
I was so focused on reading my books for the read-a-thon this week that I didn't write any reviews! I have a feeling the same thing is going to happen next week because of the Bout of Books read-a-thon. I already have 7 that I need to write so the end of the month should be non-stop reviews!
How was your week? Let me know in the comments!