Wishlist Wednesday
is a book blog hop hosted by Dani at Pen to Paper Blog where we will post about one book per week that has been on our wish-list for some time, or just added (it's entirely up to you), that we can't wait to get off the wish-list and onto our wonderful shelves.
I Hunt Killers
by Barry Lyga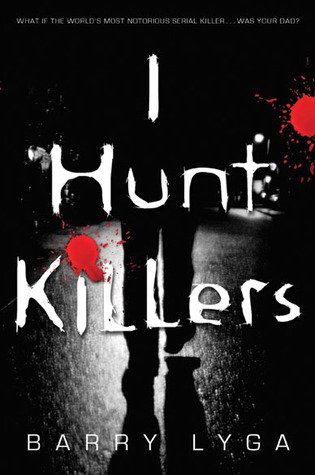 Series:
Jasper Dent, #1
Release Date: April 3rd 2012
Publisher: Little, Brown and Company
Format: Hardcover
Pages: 359
Genre: Young Adult – Mystery, Horror
Author: Website | Twitter | Facebook | Goodreads
Buy it: Amazon | The Book Depository
Add it: Goodreads
What if the world's worst serial killer...was your dad?
Jasper "Jazz" Dent is a likable teenager. A charmer, one might say.
But he's also the son of the world's most infamous serial killer, and for Dear Old Dad, Take Your Son to Work Day was year-round. Jazz has witnessed crime scenes the way cops wish they could—from the criminal's point of view.
And now bodies are piling up in Lobo's Nod.
In an effort to clear his name, Jazz joins the police in a hunt for a new serial killer. But Jazz has a secret—could he be more like his father than anyone knows?
I added this book to my wish list on Goodreads a long time ago and I still haven't gotten it! This book and I Am Not A Serial Killer by Dan Wells are books I really need to add to my shelf. I love reading horror, thriller, and suspense books so much so this sounds right up my alley. Not to mention that I have actually seen this going around Booktube lately which is making me want it more. I am really hoping I will find it a Half Price Books one day.
Have you read this book yet? What are your thoughts on it?