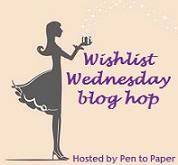 Wishlist Wednesday
is a book blog hop hosted by Dani at Pen to Paper Blog where we will post about one book per week that has been on our wish-list for some time, or just added (it's entirely up to you), that we can't wait to get off the wish-list and onto our wonderful shelves.
The Space Between
by Brenna Yovanoff
Release Date
:
November 14th, 2011
Publisher: Razorbill
Format: Hardcover
Pages: 363
Genre: Young Adult – Paranormal, fantasy
Author: Website | Twitter | Facebook | Goodreads
Buy it: Amazon | The Book Depository
Add it: Goodreads
A transcendent novel about a demon girl's search for love, from the New York Times bestselling author of The Replacement
Everything burns in Pandemonium, a city in Hell made of chrome and steel, where there is no future and life is an expanse of frozen time. That's where Daphne--the daughter of Lilith and Lucifer--waits, wondering what lies in store for her. Will she become a soulless demon like her sisters? Or follow in the footsteps of her brother Obie, whose life is devoted to saving lost souls on Earth? But when Obie saves a troubled boy named Truman from the brink of death and then goes missing, Daphne is catapulted on a mission to Earth, with Truman as her guide. As Daphne and Truman search for Obie, they discover what it means to love and be human in a world where human is the hardest thing to be.
I have been looking at this book for a very long time but I always seem to forget about it. I don't ever remember to look for it in a bookstore and I've never seen it at HPB. This sounds like a really good book. The fact that Misty at The Book Rat rated it a 5 star on Goodreads makes me really want to read it too. She has great taste in books. I also own The Replacement by the same author but have yet to read it. It would also have to be this cover. I am not a fan of the paperback version.